Our history
Cal Bay Express is a courier company dedicated to provide the best ser­vice to all its customers and to fulfill its customers needs. Founded in 2004  by two former couriers, rented a small office in Oakland and actually performed the deliveries themselves .After six months into the venture the company saw tremendous growth in their endeavor and began hiring drivers for expansion and as of this moment have a total of 90 couriers on their force.
The perseverance paid off and Cal Bay Express is now one of the fastest growing courier company in the Bay Area. It has expanded its areas of service to the coun­ ties of Alameda, Contra Costa, Napa,Santa Clara,San Francisco,San Joaquin,San Mateo,Solano and Sonoma with Sacramento areas as its next project.
A state of the art dispatching, web or­der tracking and communication system was implemented to catch up with the latest technology. We are moving packages, documents and other materials at a rate of 500 per day not including its route services with a 99% rate of being on time.
Our mission is to continue to provide our new and existing customers what other courier companies are not able provide: an unmatched level of ser­vice. We always strive to find ways to serve our customers better and to main­ tained the reputation of our reliability, the major part of our business is-
CUSTOMER SATISFACTION
.
our profile
Cal Bay Express has been providing dependable time-critical delivery services throughout California for over 10 years. Our

management team is comprised of industry professionals with over 30 years experience in the courier business. No matter what you are sending, we are committed to your satisfaction through reliable, point-to-point, pickup and delivery of your important materials.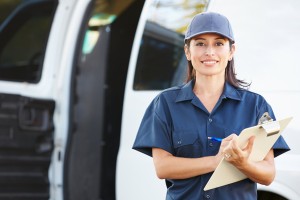 income opportunities
Be your own boss, your own time and schedules, Cal Bay Express is looking for IC Courier for possible contracts. You must posses or be able to obtain the following:
Business license or permits where you reside.
Good driving record and provide current copy of MVR.
Must have a current liability insurance with limits no less than $100,000 personal injury, $300,000 per accident, and $50,000 property damage.
Must be able to communicate in English.
Occupational Insurance must be provided or can be acquire through company group insurance rates.
For more info: vic@calbayexpress.com
industries
We are the courier of choice for:
Medical Centers
Hospitals
Laboratory
Dental
Real Estate
Title Companies
Blood Centers
Engineering Contractors
Law Firms
Sanitation and more...